Fill your Cozis with Joy, Love and Delicious Meals During the Holidays

Enjoy 30% off + FREE Shipping through the holidays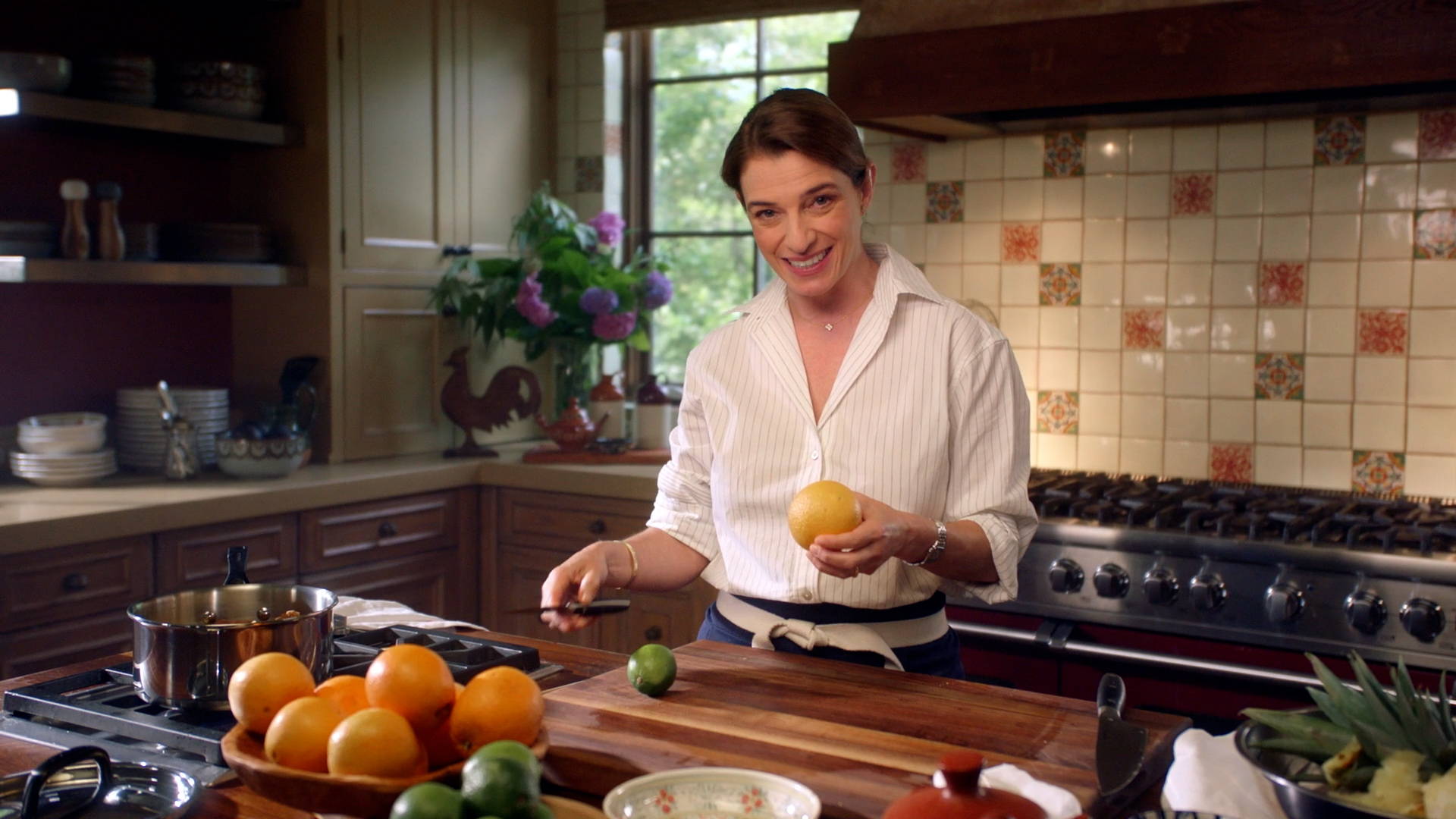 ---
Gifts and Holiday Dishes Inspired by Chef Pati Jinich

"The kitchen is where I feel most connected to my Mexican heritage and I love cooking the foods I grew up with in Mexico for my family. Cozilumbre has put together a wonderful collection with Latino cooks like me in mind, and I use their cookware in my kitchen all the time. You can find just about anything you need for your kitchen here and plenty of great gifts, too!"

- Chef Pati Jinich

---
Pati's Favorite Top Sellers
---
Achiote Adobo Turkey
The Turkey is becoming a staple dish in every Latino Household across the country during the holidays from Thanksgiving to New Year. When it comes to sabor, Chef Pati Jinich makes sure every cook roasts the perfect turkey seasoned with tons authentic flavors from Mexico and Latin America.
Our durable, must-have nonstick Anolon Advanced Home Roaster is perfect for this recipe.
---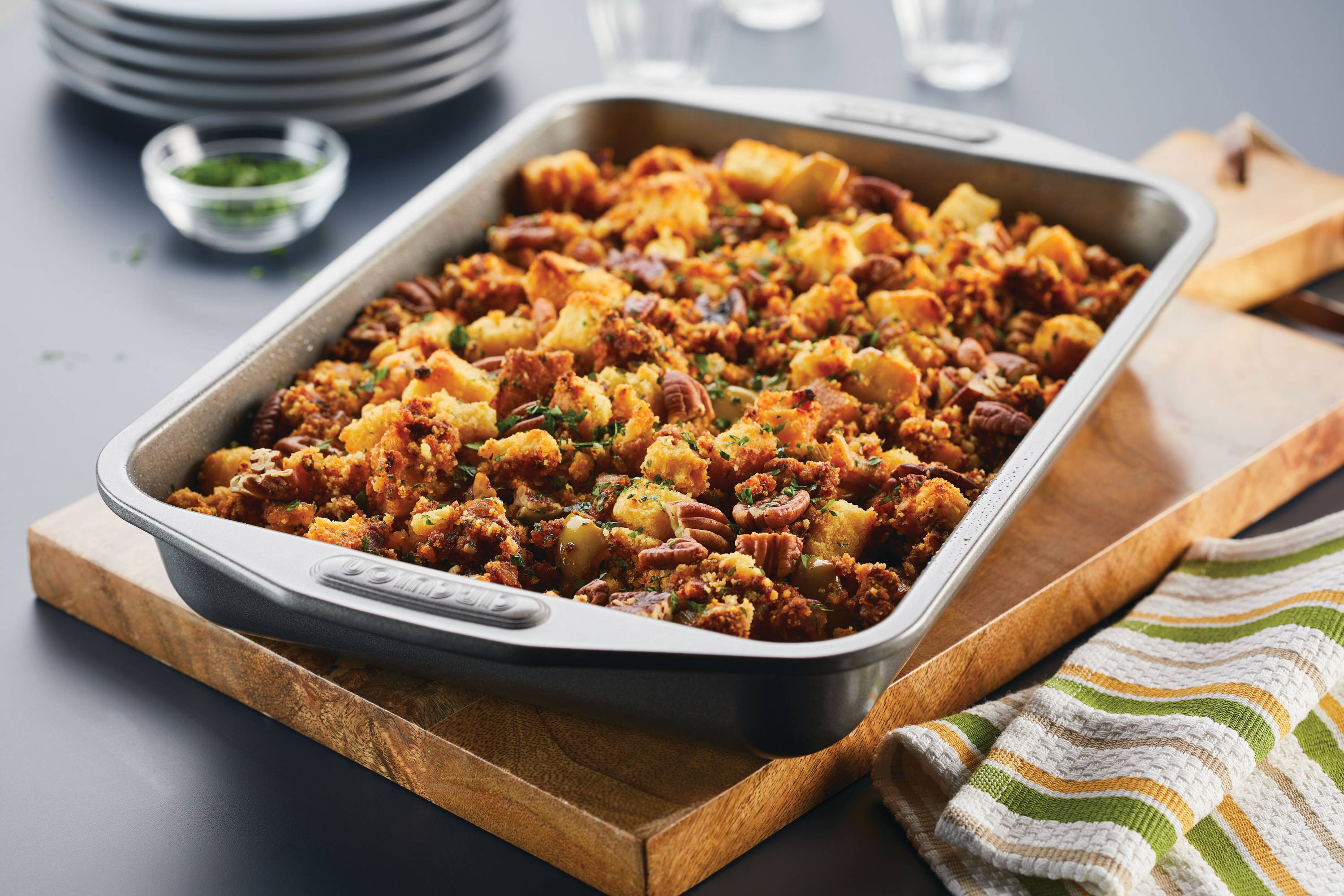 Chorizo, Apple and Corn Bread Stuffing
Complement your holiday turkey with this original holiday dish... just make it Mexican-style. Chef Pati Jinich has pumped up el sabor by adding Mexican chorizo and her own homemade chicken broth to a timeless classic.
Use the Circulon 9" x 13" Nonstick Rectangular Cake Pan for distibuted baking and easy nonstick food release.
---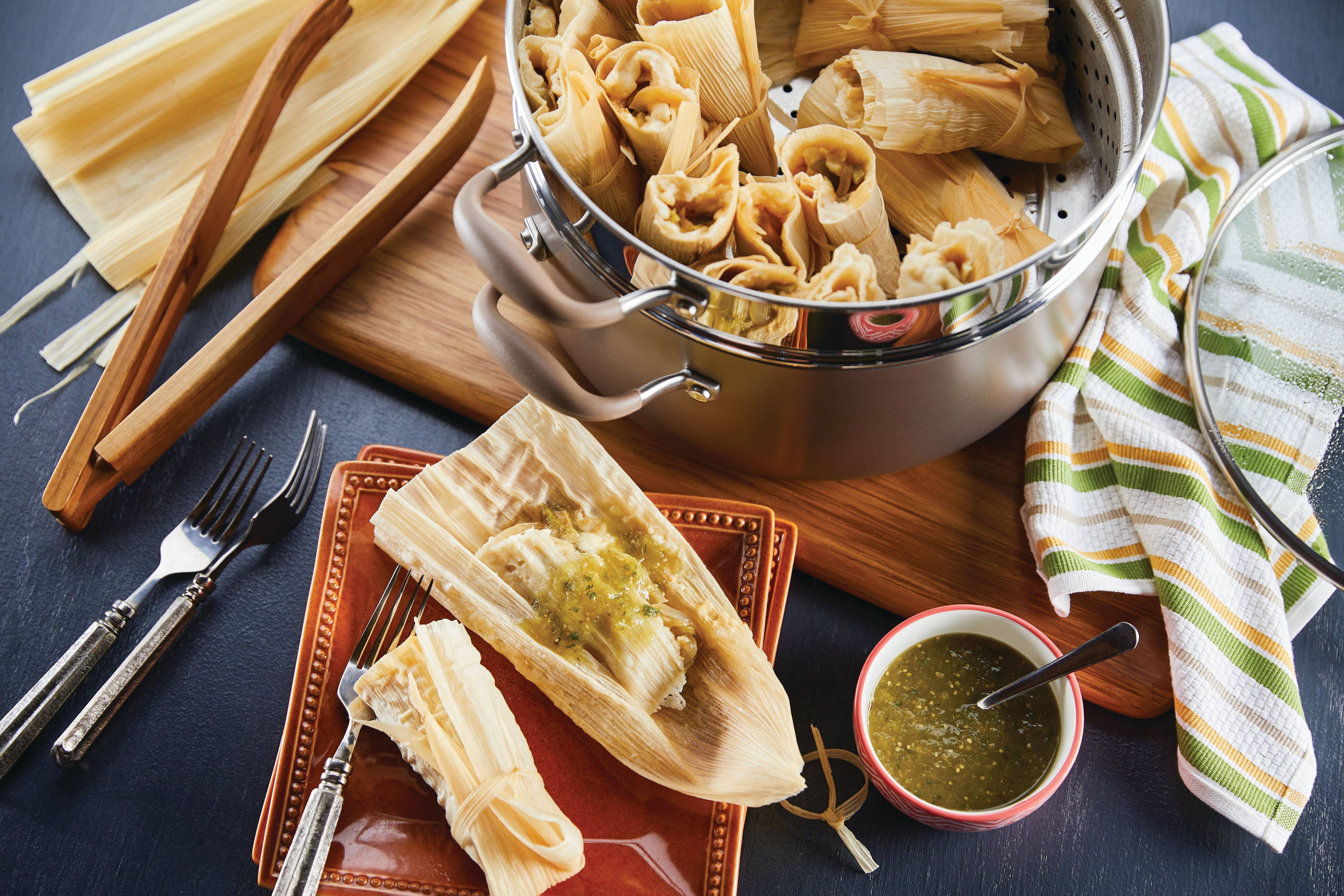 Tamales with Fresh Corn Cheese and Green Chile
What's more delicious than Tamales with Fresh Corn, Cheese and Green Chile? A tamal with salsa verde! This holiday classic is deliciously inspired by Sonoran flavors made with a combination of fresh corn and masa and stuffed with a savory filling of softened onions, roasted Anaheim peppers and cheese.  
Cook a perfect batch of tamales with the Anolon Advanced Home 5 qt Dutch Oven with steamer insert.
---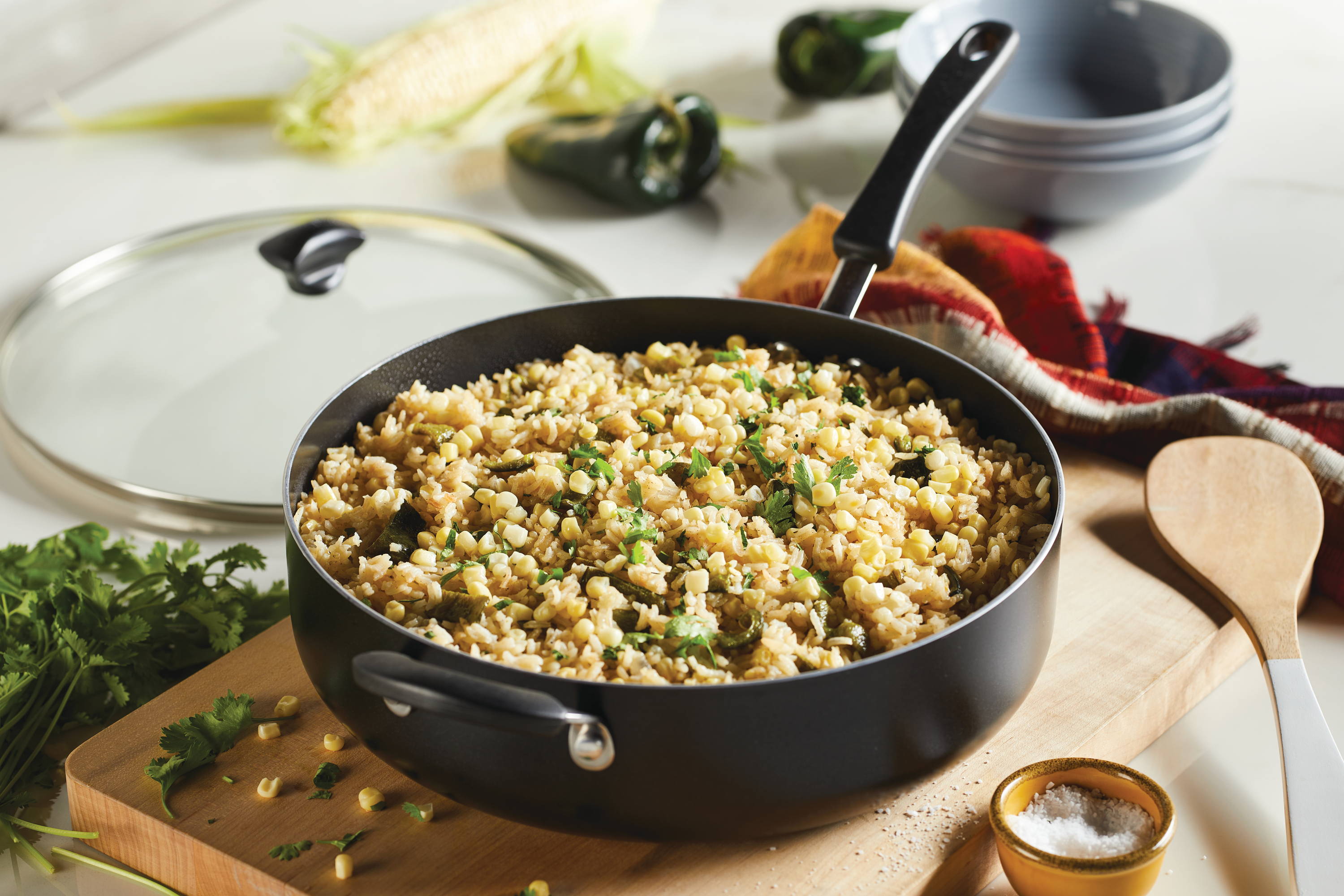 Rice with Poblanos and Corn
One of Chef Pati Jinich's favorite side dishes, Rice with Poblanos and Corn is the perfect dish to accompany your holiday plate this season. The rice is delecatley cooked in buttery seasoning packed with roasted meaty poblanos, and corn kernels.
Stock up your kitchen with the Farberware 6-Quart Jumbo Cooker, perfect for large family events and special occasions. Psst.... it's also a prefect holiday gift for the avid home cook!
---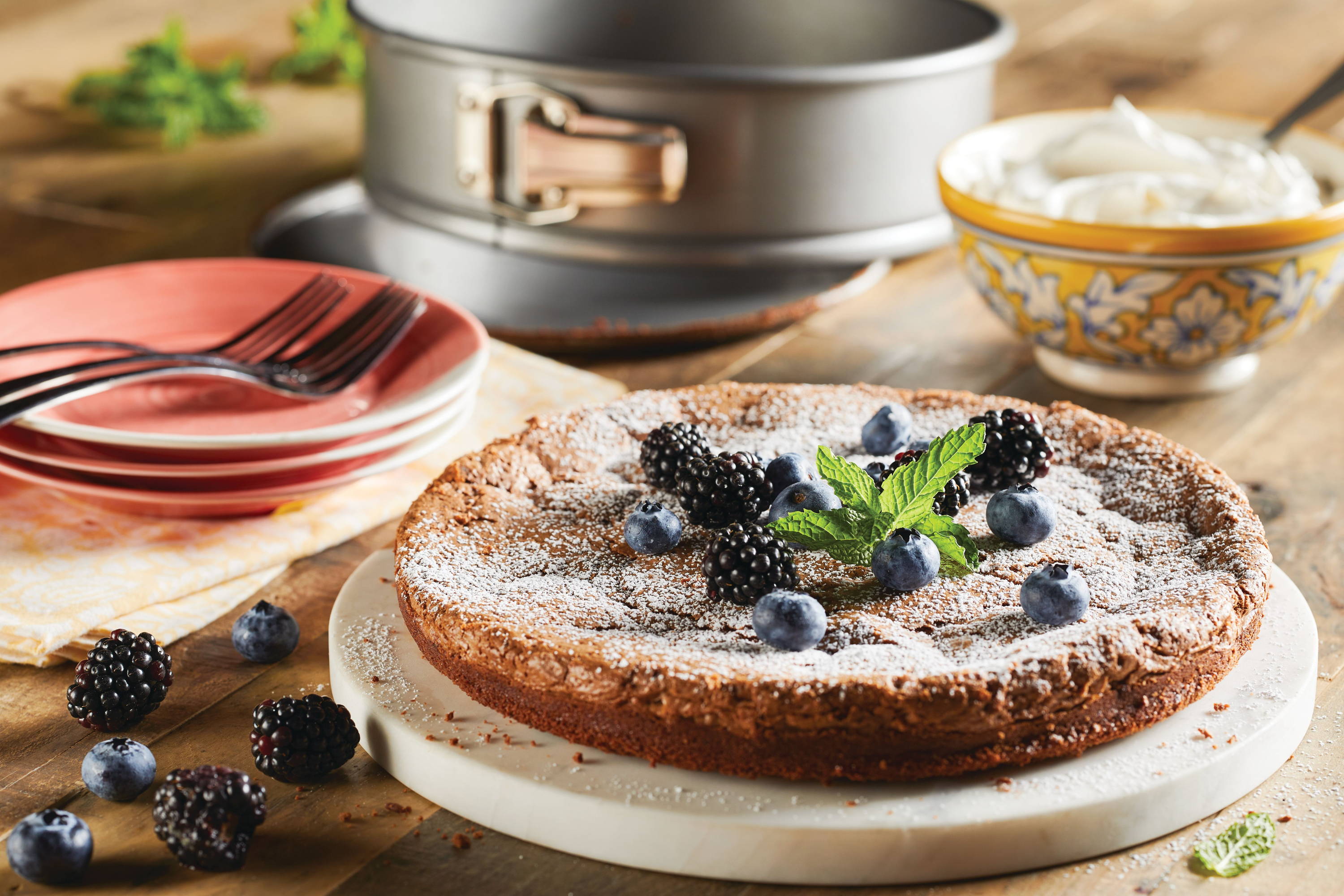 Flourless Chocolate Pecan Cake
Don't think twice to indulge in this sweet, savory and chocolatey nut dessert. It is the prefect treat to finish off your holiday grubbin' and calm your sweet antojito at the end of a joyful night. You can subsitute pecans for any nut- almonds, walnuts, chestnuts. You can also combine your favorite nuts to add your own unique twist!
Our assortment of bakeware is ideal for all your holiday cooking. All bakeware features advanced even heat ditribution technology and non stick coating for easy realease and fast clean-up.